It's Time to Take Control of COVID-19 in Your Workplace
Several states across the U.S. are currently requiring employers to provide COVID-19 general and workplace safety training to their staff. As COVID-19 has continued to spread, state officials have seen the necessity of putting measures in place to educate businesses and their employees on how to reduce exposure and stop the spread of COVID-19 within the workplace.
While each state's training requirement varies slightly, all states requiring general COVID-19 workplace safety training base their training requirement off guidance from organizations like the CDC, the WHO and OSHA.
ASG's COVID-19 General Workplace Safety Course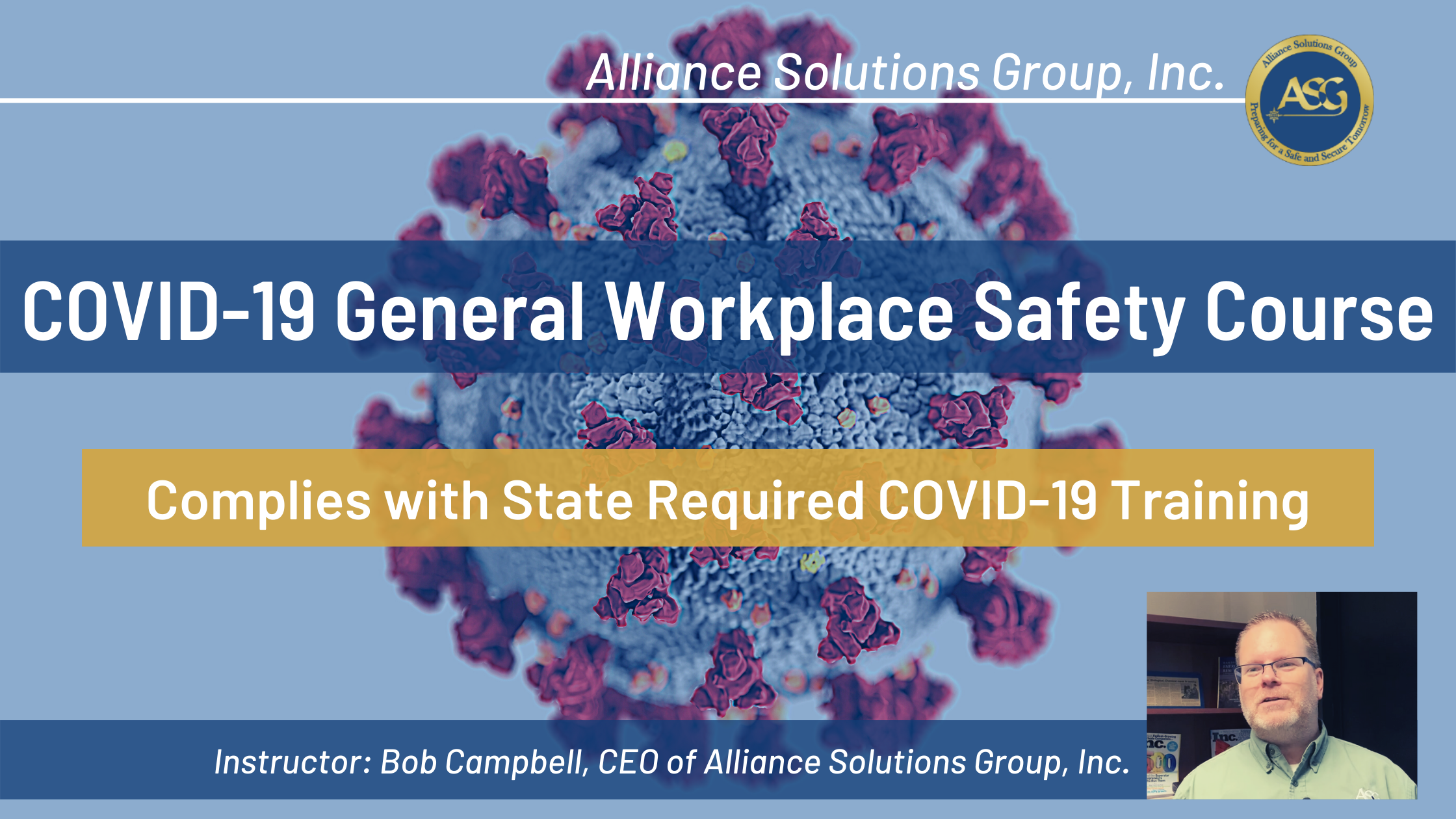 To meet this training need, ASG has developed a COVID-19 General Workplace Safety Course that combines general COVID-19 training with workplace safety training that reduce the hazards and risks of COVID-19 in the work environment.
This course complies with the directives of all states requiring COVID-19 general training by covering all mandated training topics. It has been developed based off guidance and best practices provided by the CDC, the WHO and OSHA to ensure your employees are getting training backed by internationally recognized standards.
Course Introduction Video
Important Information About the Course
Description:
The COVID-19 General Workplace Safety Course aims to provide employees in the workforce with a solid understanding of how to avoid exposure to COVID-19 in the workplace. It is designed to give guidance and practices employees can implement in their workplace to stop the spread of COVID-19, protecting the health and safety of customers, coworkers and themselves.
Details:
This course is split into 5 sections. Each section has a video lecture followed by an activity or quiz to help solidify and validate the learning objectives. (See the Curriculum section at the bottom of this page for more info about each section)
This course is developed to be completed at the employee's desired pace and is delivered in our flexible, always accessible virtual training platform.
The course will take about 75 minutes to complete (including lectures and quizzes).
This course qualifies for 1.0 PDH's (Professional Development Hours)
After successfully completing the course, you will be able to download certificate of completion (or receive it via email) that can be saved by your employer to track your participation in completing this course.
Topics:
COVID-19 signs and symptoms
How the virus spreads
Engineering and Administrative controls
Face coverings do's and don'ts
Physical distancing best practices
What you should do if you become infected by COVID-19
Health screens and employee self reporting
Washing hands and disinfecting workplaces
How to properly put on (don) and take off (doff) face masks
When and how various types of PPE should be used
Take the Next Step to COVID-19 Preparedness
Click on the purchase button below to purchase the COVID-19 General Workplace Safety Course.


We offer bulk discount pricing for businesses required to train over 10 employees. See the options below. If the options below don't match your requirement, contact us (details below) and we can help.
Contact us at 757.223.7233 or email us at [email protected] for bulk pricing.


You can also visit our main website at www.asg-inc.org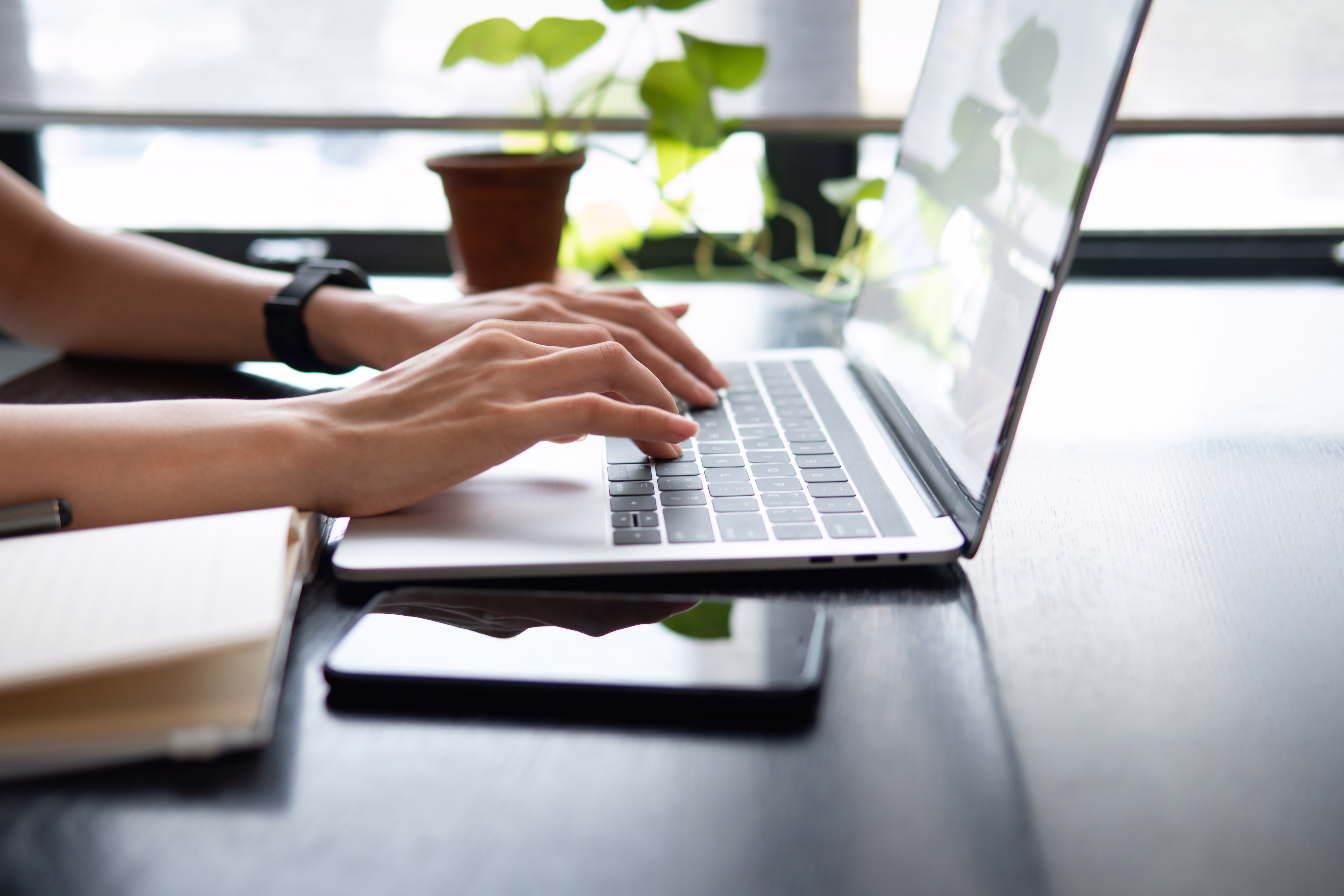 "The COVID Preparedness training that ASG provided to our staff was invaluable. Because of what you offered, I am completely confident that our workplace is a safer environment and that we are in full compliance of COVID regulations. Thank you for offering this. There is no more wondering if we are doing things correctly, now we know."
"ASG was incredibly helpful to us in navigating how to respond to the COVID Pandemic. Thanks to their assistance, we didn't have to start from scratch in order to develop a plan in an area that is completely outside our area of expertise. They provided us with practical assistance and helped us to apply their knowledge and experience to our specific context."
&nbsp