Overcoming Workplace Stress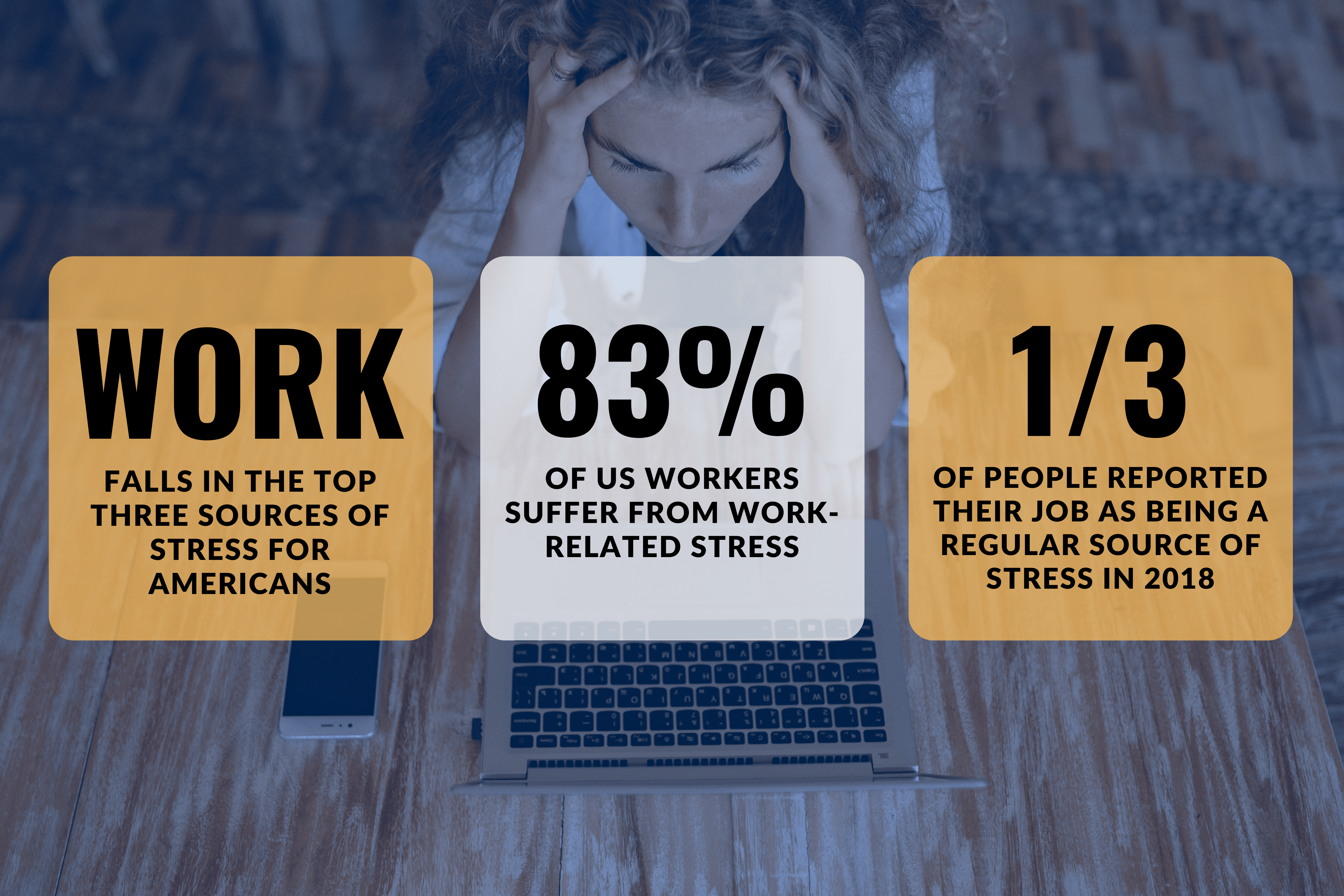 Stress is pervasive in the lives of workers today. But does it have to be? According to the American Institute of Stress, 83% of US workers report suffering from work-related stress. This staggering statistic and is rather troubling since workers often spend 40+ hours in the office each week. We have seen that with small changes to personal and work habits, employees can significantly reduce the amount of stress they face in the workplace.
This course introduces employees on how to recognize signs of stress and how to effectively deal with stress in their workplace and personal life. We believe this course is a powerful tool which empowers people to name their stressors and learn healthy habits to overcome them.
Important Information About the Course
Description:
The Managing Work-Related Stress course seeks to help employees navigate and reduce work-related stress. Not only does it guide employees through identifying their own stressors but it also aims to provide positive methods for dealing with stress.
Details:
This course is split into 2 sections. Each section has a video lecture followed by a quiz to help solidify and validate the learning objectives. (See the Curriculum section at the bottom of this page for more info).
This course may be completed at the employee's desired pace and is delivered through our flexible, always accessible virtual training platform.
This course will take about 30 minutes to complete (including lectures and quiz).
This course qualifies for 0.5 PHDs (Professional Development Hours).
After successfully completing the course, participants will be able to download a certificate of completion (or receive it via email) that can be saved by the employer to track employee participation in the course. 
Topics:
Types of work-place stressors
Causes of stress
Signs of stress
Impacts of stress
Healthy and unhealthy ways to deal with stress
Ways participants can begin to manage their own stress
Take the Next Step to Managing and Reducing Work-Related Stress
Click on the purchase button below to purchase the Managing Work-Related Stress Safely Course.
Contact us by phone at 757-223-7233 or by email at [email protected] if you have any questions.
You can also visit our website at www.asg-inc.org.
Now 20% off with the code "20".
Enter the code and click "Apply" at checkout.